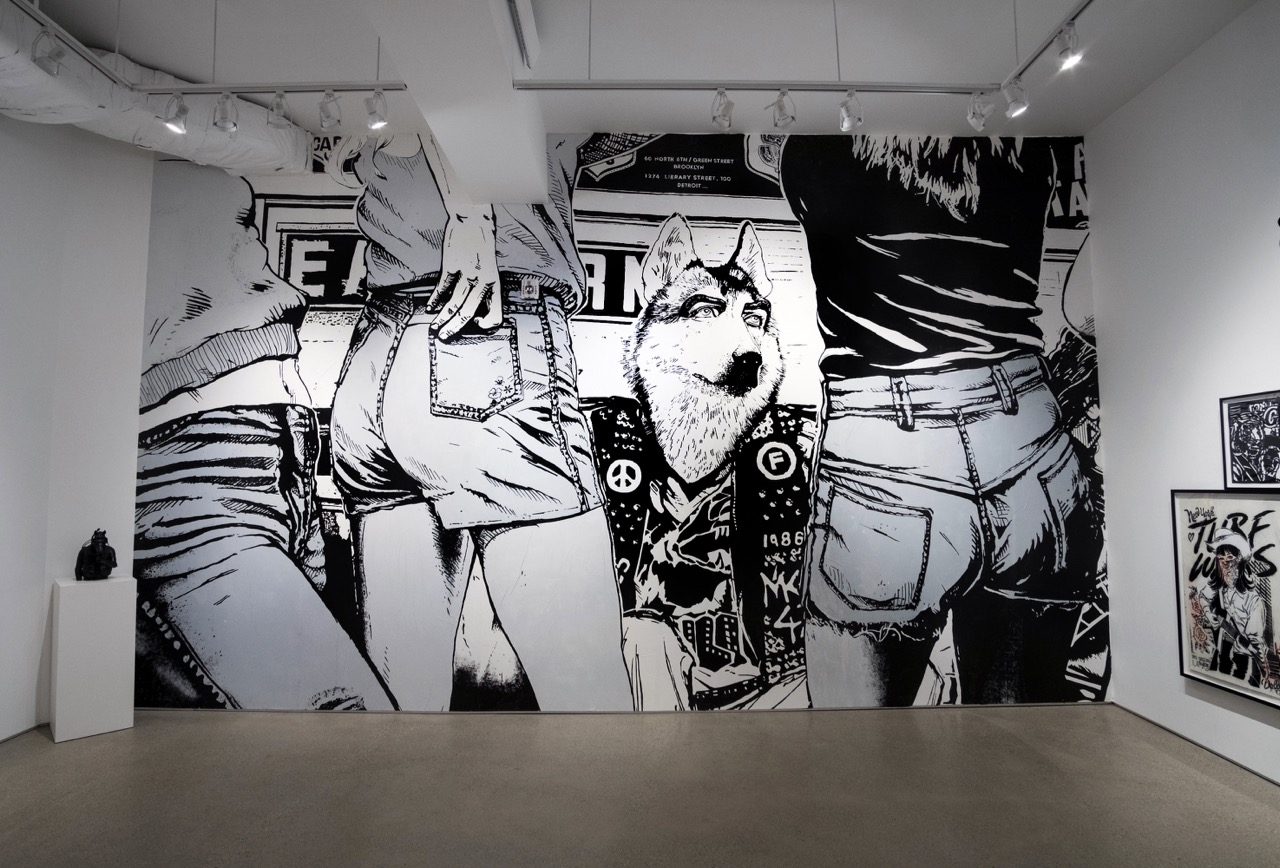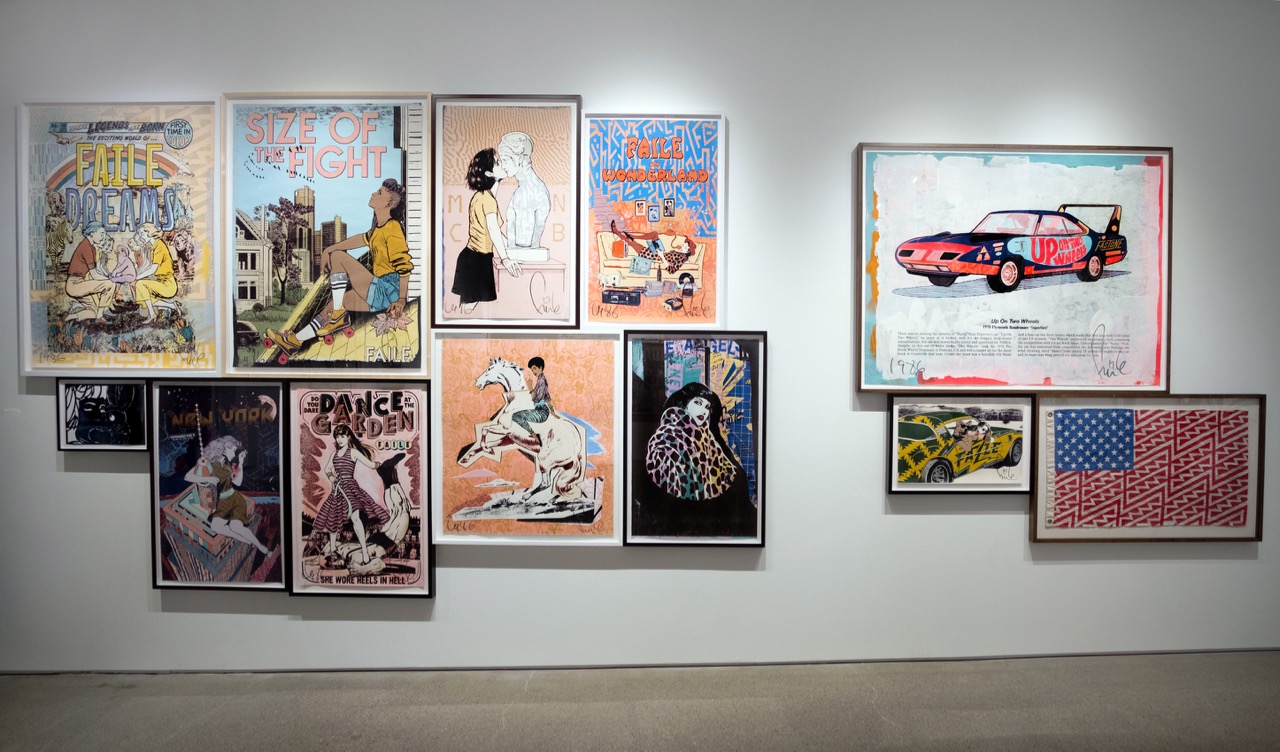 FAILE: SIZE OF THE FIGHT
JUNE 24 - AUGUST 12, 2017
Library Street Collective (LSC) is proud to present the first Detroit exhibition for FAILE, the Brooklyn-based artist collaboration between Patrick McNeil and Patrick Miller. The show's title, Size of the Fight, references Mark Twain's quote, "It's not the size of the dog in the fight, it's the size of the fight in the dog," and relates to the city's impressive comeback over the past few years. FAILE is inspired by the resilience, passion, and energy they see the Detroit community bringing to the city's infrastructure and art scene.
Progenitors of the street art culture in the early 2000s, FAILE incorporates popular imagery, bold hues, layered source material, and enigmatic text into their work. In the LSC galleries, they'll display twelve new paintings. Their process of painting separate woodblocks and patching them together results in textured, quilt-like works imbued with a sense of nostalgia. "We are interested in exploring American Folk Art through the lens of our urban life," says Miller.
LSC has transformed a formerly disused alleyway near the gallery into a public exhibition space called "The Belt" and welcomes one artist per year to display a series of panels as part of their Public Matter program. FAILE will mount five large-scale painted, stenciled, and silkscreened works on wood panels that incorporate textile design patterns, images of urban signage, American Folk Art elements, abstract grids, and typography. "They're eye candy deluxe," says McNeil. "We wanted to celebrate what we do in the urban environment with a nod to our studio practice."
At the conclusion of FAILE's Public Matter exhibition, LSC and FAILE will donate one of the Public Matter works to Detroit Academy of Arts & Sciences, a Detroit-based charter school that views artistic development as central to the education of today's youth and tomorrow's leaders. The artwork will be displayed in the school's common areas for students' daily interaction.
For more information or to receive a catalog of available works, please contact info@lscgallery.com.
FAILE
FAILE is a Brooklyn-based collaboration between artists Patrick Miller and Patrick McNeil, known for a wide-ranging and nostalgic multimedia practice that explores appropriation and collage. Borrowing from advertising and illustration in countless markets and eras, the two have constructed a pop aesthetic all their own that has grown to incorporate religious media, architectural installation, site specificity and audience interaction. From wooden boxes to arcades and everything in between, their works are united through powerful imagery and text, "We just want people to imagine this idea of modern mythmaking," states FAILE, " the message we try to create through the work is a search for meaning in our urban environments."
Patrick McNeil, American, b. 1975, Edmonton, Alberta; based in Brooklyn, New York
Patrick Miller, American, b.1976, Minneapolis, Minnesota; based in Brooklyn, New York
PRESS INQUIRIES
Sara Nickleson | Library Street Collective | info@lscgallery.com