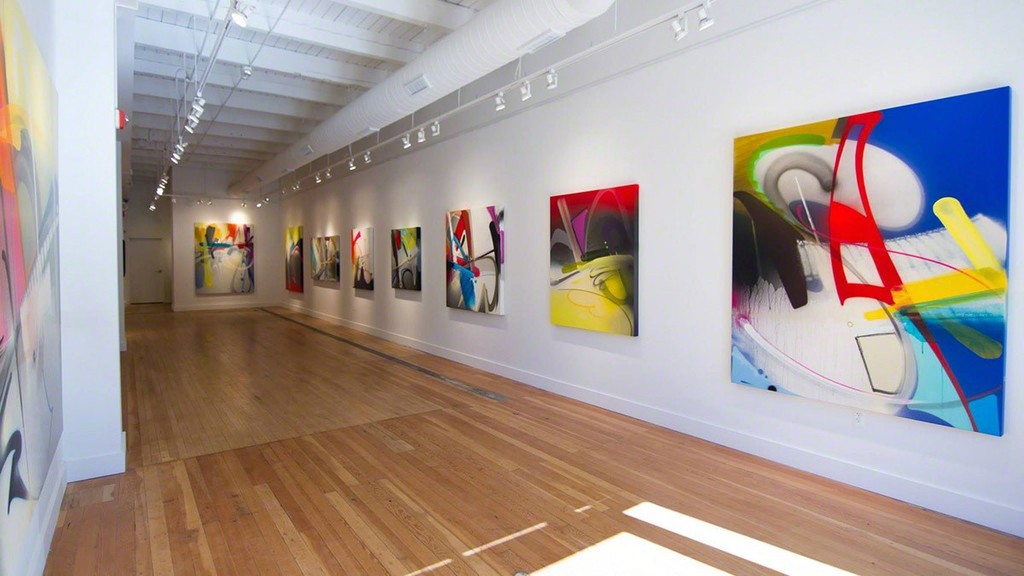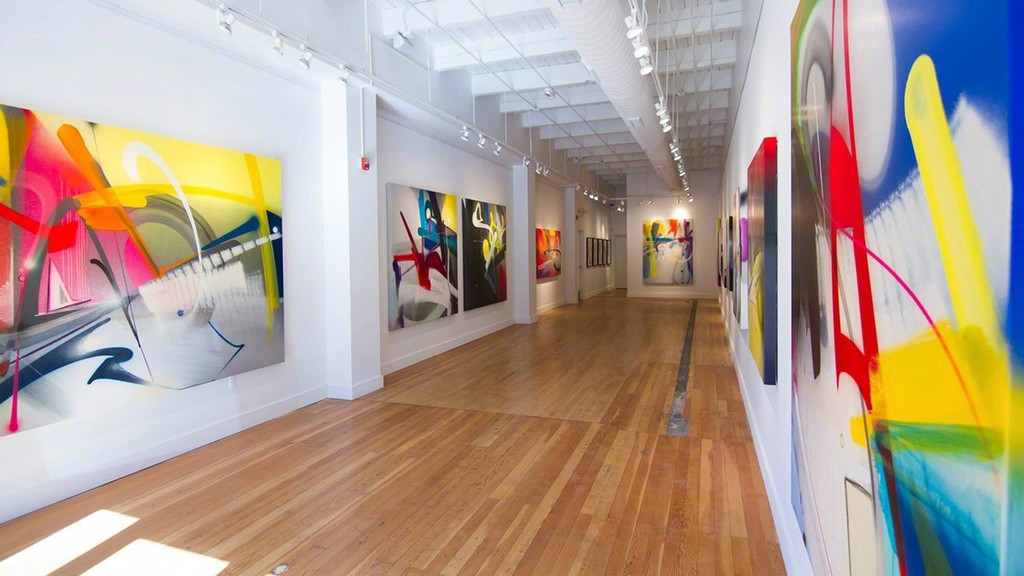 ADRIAN FALKNER, DISCLOSURE
OCTOBER 2013
In the early 90's Adrian Falkner embarked on what would become a journey of passion and spiritual awakening. Of course, he may not have known this at the time but he was about to pave the way for many young artists to break the mould of what is commonly accepted as Graffiti. Through his dedication to typography and innovation in abstract spatial relations Falkner has focused the lens through which we experience street art. The evolution into and back out of SMASH137 has been a textbook exercise in the mastery of an art form. From humble beginnings on the walls of Basel Switzerland to the international art gallery scene, Falkner has proven that practice makes perfect, or at least, hard work and good instincts lead to good things. Transitioning onto the canvas for a graffiti writer is a bold proposition, usually resulting in what you would expect... graffiti on canvas. The transition for Falkner however is unique, his writings always belonged on a canvas making the transition effortless.
For more information or to receive a catalog of available works, please contact info@lscgallery.com.
ADRIAN FALKNER
Adrian Falkner was born in Basel, Switzerland in 1979, where he still lives and works today. In 1990 he began painting graffiti on trains and walls, and in 2000 began studying graphic design in Zurich, Switzerland. Falkner's style has strongly influenced the international Writers' scene for years; driven by his obsession for Western calligraphy, he is today one of the most active writers worldwide. Falkner has been participating in many Graffiti Jams and competitions, and has been one of the members of the prestigious "Montana Writers Team" since 2002. Falkner shows his work in galleries and public art spaces worldwide.

PRESS INQUIRIES
Sara Nickleson | Library Street Collective | info@lscgallery.com